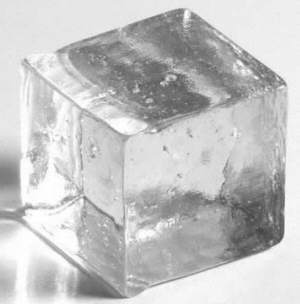 I
n
C
ase of an
E
mergency, who would you want me to call?
Who would you want to make the final decision about pulling the plug or consenting to some serious medical procedure?
Do you have someone that you know that you can depend on even in the thick of it?
Well my
ICE
/uncle is and has always been my go to guy. He is saved as ICE in all my phones and on all of my paperwork. I am 110% sure that my uncle will carry out all of my wishes...well he ain't gonna ride to
ATL
and kidnap
T.I
. and make him come stand bedside and sing to me, BUT, he will carry out all of my other wishes
regardless of who's hemming and hawing about how they should be in charge or included.

I really, really, really appreciate my uncle being in my life because he doesn't have to be. He doesn't have to love me and he doesn't have to be there for me. True, he has known me since the womb
BUT
he ain't really my uncle. Well, not my blood uncle. But
you can't tell me he ain't my uncle
. He has loved me when I was good and loved me when I was bad. He has stood up to my dad and told him about himself when he was wrong.
He tells people that his gray hair is on account of me and well, he's probably right. There were times that I know I had him tossing and turning worrying if I was gonna get it right. Sometimes I did and well other times I just had to pray to do it better the following day.
No matter the hour or the day, I can call him and talk to him about anything
. It's kinda weird because he used to be my father's best friend but now he's mine. He knows me better than my father and mother combined. I talk to him about sex, about stress, about my ups and downs. I talk to him about my disappointments and my aspirations.
I talk to him about everything under the sun because I know he ain't going to judge or leave me
.
So
ICE
I want to thank you for being you because you truly are my......
and I love you so very much. You have always managed to be there for me, regardless of the cost or the strain. I really appreciate all that you have done for me. There were many days when I felt all alone and I would get a call from you and I knew that as long as I had you that I would always have someone rooting me on to continue to push through. It's something about not having to explain why I am the way that I am...you already know. You have seen the things that I had to go through. You know that this really isn't my fight. You have watched me fall and get back up. You have watched me fall and stay there for awhile. You have watched me time and time again try to go against the grain and when I finally decide to do what's right, you are always there waiting with opening arms, lovingly trying to help me straighten the madness out.
I thank you
for the popcorn, the prayers, and the good cheer.
I thank you
for loving God and leading by example.
I thank you
for never putting me down or giving up on me.
I thank you
for letting me just be when I needed to see for myself how awful things could be when I did them my way.
I thank you
for understanding that with somethings I just can't get right, but that I am trying...really really trying.
I love you.
I know you are my uncle but you are more like my dad
and if my knight in shining armor ever appears and put that ring on it, I hope you do me the honors of dancing the father/daughter dance.
"Family isn't determined by the blood that runs through our veins or by the "I Dos" spoken in the wind; it's determined by the feelings in one's heart and the actions this love prompts from within. Blood ain't always thicker than water, look again."
~Gotta Luv Moi, Cuz I Surely Do (smooches)